Hi everyone,
Today's post is going to be a tag post that the lovely Maria @ The Character Study tagged me in. I really loved the questions (though I knew it would be difficult for me to answer a lot of these!)
Hope you enjoy!
---
Questions
What are 1-3 of your favourite books of all time?
Starting with the most difficult question of all!
To the Lighthouse by Virginia Woolf is probably my all time favourite book (I know I must have mentioned it a thousand times on this blog by now!)
A new favourite book is Norwegian Wood by Haruki Murakmi. It was my first book by Haruki Murakami and I fell in love with the book, the characters and the author.
The third one is always a bit difficult because I know there's only one space left and I have to try and choose from my remaining ten or so favourite books which one gets the title.
As we're nearing Christmas, I think I'll give third place to A Christmas Carol by Charles Dickens. I'm really excited to re-read that book again this year.
What are 1-3 of your favourite authors of all time?
Again, a very difficult question and I would say it could be the three who wrote my three favourite books above but I'm going to choose differently so I get a chance to mention more of my favourites!
Jane Austen is definitely one of my favourite authors and I have read all of her books and I'm sure I will re-read her books for many years to come.
Agatha Christie is another of my favourite authors. I find her writing and her imagination incredibly clever and cosy.
I also love J.R.R. Tolkien for creating such incredible fantasy worlds and writing the perfect "escapism" reads.
Who is your favourite female character of all time?
My favourite female character of all time is Jo March from Little Women. I love her stubbornness and willpower 🙂
Who is your favourite male character in a book?
For this one, I'm going to say Hercule Poirot. I read quite a few of the Poirot books by Agatha Christie this year and really loved his witty one-liners.
What is your favourite mythical world?
I think Middle-earth is the best mythical, fantasy world ever created. The depths that J.R.R. Tolkien went to in creating the history and how a lot of aspects were inspired by his studies in Old and Middle English.
What book has your favourite cover?
My favourite book cover is The Sailor Who Fell from Grace With the Sea by Yukio Mishima. The book cover is obviously based off Hokusai's Great Wave off Kanagawa. I recently went to an exhibiton to view the painting after I had finished reading this book so it was really cool to see it in real life!
What is your favourite book-to-movie adaptation?
My favourite book to film adaptation is Little Women (2019) directed by Greta Gerwig. I also loved the 1994 adaptation too but I think the 2019 adaptation is slightly better for me. Would definitely recommend watching it if you haven't yet and as it's nearing Christmas, it's the perfect time to watch it!
If you could make any book into a movie, what would it be?
I would love to see The Doll Factory by Elizabeth Macneal turned into a film. I'm not sure how they would do it justice but it was such a fast-paced read that I think the film adaptation would be equally as exciting!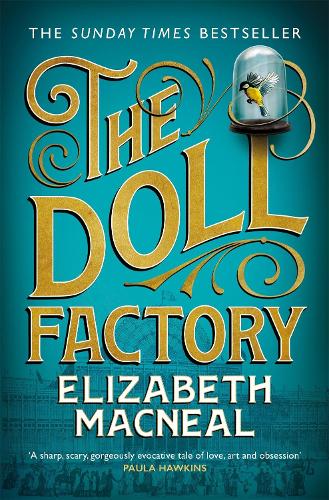 What was your favourite childhood book?
My favourite childhood book was Matilda by Roald Dahl. I still absolutely love this book and that's also a great book-to-film adaptation!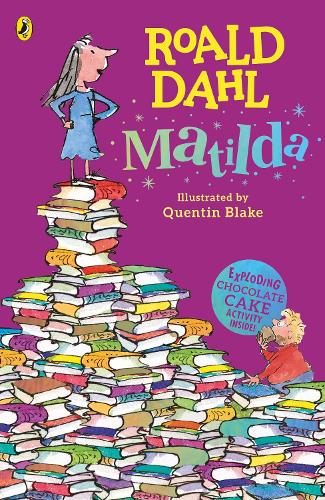 Fantasy or sci-fi? (Or neither?)
For me, fantasy! I don't think I've really read any sci-fi books before so I'm not sure, I could love it but it doesn't really entice me. I love fantasy books with worlds that are really intricately created (I love learning the history of the worlds and fully delving into it).
---
I tag:
Sorry if you've already been tagged to do this/have already done it!
If I haven't tagged you and you really want to do this tag, please join in and tag me in your post 🙂 I'd love to see your answers.
---
Thanks for reading!
Love, Zoë x