Hi everyone,
A couple of months ago, I wrote about my newfound love for OverDrive. You can read that post here.
Today I thought I would write a bit about what books I currently have on my "Hold" list on the app (aka the books I am not-so-patiently waiting to become available to me). I'll go through these books one-by-one and write a bit about why I want to read these specifically.
I hope you enjoy!
---
The Muse by Jessie Burton
I have read The Miniaturist by Jessie Burton and did really enjoy that when I read it. I love authors like Jessie Burton, Stacey Halls, Laura Purcell…
The Muse is set in 1967 in London. Odelle Bastien has arrived at the capital from Trinidad and gets a job as a gallery typist under the glamorous Marjorie Quick. Although Marjorie takes Odelle under her wing, she remains a mystery and this mystery only deepens when a lost painting arrives at the gallery.
Once Upon a River by Diane Setterfield
Once Upon a River is a book that I've wanted to read for quite a while. I heard about it via Booktube; I think it's been pretty popular in the past and seems to have good reviews on Goodreads.
"On a dark midwinter's night in an ancient inn on the river Thames, an extraordinary event takes place. The regulars are telling stories to while away the dark hours, when the door bursts open on a grievously wounded stranger. In his arms is the lifeless body of a small child. Hours later, the girl stirs, takes a breath and returns to life. Is it a miracle? Is it magic? Or can science provide an explanation? These questions have many answers, some of them quite dark indeed.

Those who dwell on the river bank apply all their ingenuity to solving the puzzle of the girl who died and lived again, yet as the days pass the mystery only deepens. The child herself is mute and unable to answer the essential questions: Who is she? Where did she come from? And to whom does she belong?" (Source)
Crying in H Mart by Michelle Zauner
Crying in H Mart is a book written from the experience of a Korean-American. It tells of her life growing up after losing her mother and understanding her place in the world and finding her identity.
I've heard this book is a real tear-jerker. It's also got a 4.35 average on Goodreads so I'm expecting great things from this! This might be the book I'm most excited to read/am anticipipating the most. Do let me know if you've read it?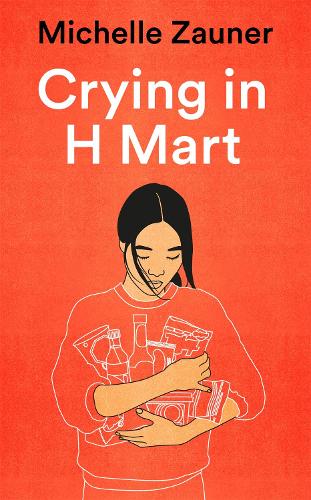 Winter in Sokcho by Elisa Shua Dusapin
This book is written by a French-Korean author (I've really enjoyed broadening my horizons a bit more and reading books from all over the world).
"It's winter in Sokcho, a tourist town on the border between South and North Korea. The cold slows everything down. Bodies are red and raw, the fish turn venomous, beyond the beach guns point out from the North's watchtowers. A young French Korean woman works as a receptionist in a tired guesthouse. One evening, an unexpected guest arrives: a French cartoonist determined to find inspiration in this desolate landscape.

The two form an uneasy relationship. When she agrees to accompany him on trips to discover an 'authentic' Korea, they visit snowy mountaintops and dramatic waterfalls, and cross into North Korea. But he takes no interest in the Sokcho she knows – the gaudy neon lights, the scars of war, the fish market where her mother works. As she's pulled into his vision and taken in by his drawings, she strikes upon a way to finally be seen." (Source)
Collected Ghost Stories by M.R. James
M.R. James is widely regarded as the creator of the modern ghost story. I think this would have been a perfect Halloween read but unfortunately I didn't have the time! I'm hoping to get to this book sometime in December/January because I do think Christmastime is a great time for ghost stories.
Midnight in Everwood by M.A. Kuzniar
I can't wait to read Midnight in Everwood during the Christmas period. This is a retelling of The Nutcracker, filled with enchanted toys, ballet, magic and Christmas. If you've read this book, let me know your thoughts?
The King and the Christmas Tree by A.N. Wilson
I think The King and the Christmas Tree is a relatively new book so there's not much information on it out there. I heard about it from Booktube and it sounded like a nice Christmas read. I believe it is about Norway, Christmas and the Christmas tree that Norway gift the UK each year. I will be interested to hear more about this tradition and where it came from.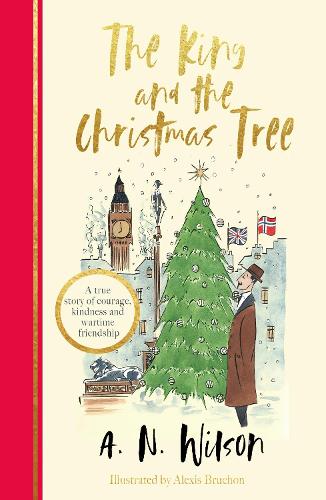 ---
Have you read any of these books? Let me know below!
Thanks for reading!
Love, Zoë x