Hi everyone,
Apologies are in order because I think this might be the latest I've ever written one of my monthly wrap up's. Normally, I'm right on it as soon as the last day of the month rolls round. Life has been getting busier lately and though I am grateful that things seem to getting increasingly back to "normal", I'm annoyed with myself that I've let blogging slip down my priorities list. Hopefully I can change that this month!
Today's post is going to be my September wrap up. I read seven books in the month of September and loved a lot of them!
So without further ado…
---
Sweet Bean Paste by Durian Sukegawa
I was immediately drawn to this book when I saw it available to borrow at the library; the beautiful pink and blue hues. As beautiful as the cover is, the story inside is even more beautiful. The book follows Sentaro who spends his days in a tiny dorayaki shop. He believes he has failed at life; with a criminal record and as someone who drinks too much. Into his life comes Tokue, an elderly lady with disfigured hands and a mysterious past. Tokue begins work in Sentaro's dorayaki shop and their friendship blossoms.
I loved the constant emphasis on the changing cherry blossoms to mark the passing of time; such beautiful imagery!
The Body in the Library by Agatha Christie
Is a monthly wrap up by Zoë even complete without an Agatha Christie book on there? This month I read The Body in the Library. When the Bantry's wake up they find a body in their library; the body of a young woman, wearing a fancy, evening gown. Normally, I find Agatha Christie's books to be quite cosy and warming (despite the fact that they're always about murder!) But this one didn't feel like that. It felt more gruesome than other Agatha Christie books. Though I did enjoy the book, it wasn't my favourite Agatha Christie books. I think it also might be the first Miss Marple book I've ever read…
Treasure Island by R.L. Stevenson
I felt like I had already read Treasure Island when I was younger, but I think I've just seen countless film/TV adaptations (as well as a really good theatre play by the National Theatre that I watched last year). The story is so familiar to me but I really enjoyed reading this book; it's a proper adventure novel. I can imagine this book must be so magical when you read it for the first time as a child.
The Thursday Murder Club by Richard Osman
This was such an enjoyable read and absolute the kind of things that I wanted from my monthly Agatha Christie read; it really gave me those cosy, mystery vibes. This book is so so popular at the moment and the second one has just been released (patiently waiting for that to become available at the library!) The book is set in a quiet retirement village in Kent. Four friends meet weekly to try and solve unsolved crimes. They call themselves the Thursday Murder Club. When a local developer is found dead at his home with a photograph left next to the body, the Thursday Murder Club are straight on the case. The book is fun and quirky. The characters are witty and I really fell in love with them.
The Dictionary of Lost Words by Pip Williams
This was another book that I really wanted to read. I found this book to be quite a slow-burner for me. I was massively interested in the idea of the book and what it was about but I felt like it didn't give me a lot in the beginning. I found it really difficult to become engrossed in the book. "In 1901, the word bondmaid was discovered missing from the Oxford English Dictionary. This is the story of the girl who stole it". Isn't that such an interesting idea and premise for a book? Esme spends her life in the "Scriptorium", a garden shed in Oxford University, where her dad and a team of lexicographers are collecting words to make the first edition of the Oxford English Dictionary. Although I said the book didn't initially pull me in, despite the blurb making me really excited, I did start to get really engaged in the book towards the middle and end and found myself not able to put it down. If you want to read a historical fiction book that's never been written before, I would definitely recommend this!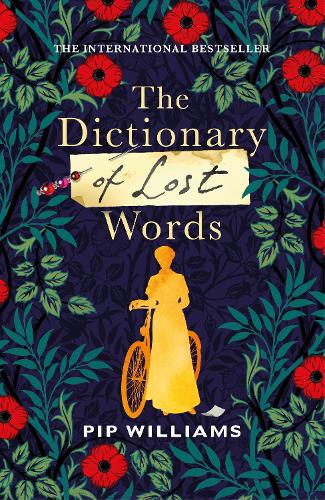 The House in the Cerulean Sea by T.J. Klune
Again, another popular book that I've seen so many people on blogs and Booktube read and rave about! I really do have mixed feelings about this book. I thought it was well-written and I loved the characters but I just didn't love the book… I'm not sure if it's because I'm not used to reading books of this genre but I felt like the premise of the book made me think that it was a children's book but the language and the way it was written was very adult. The characters really are the best part of this story. If youv'e read it, please let me know your thoughts below? The book is about Linus Baker who works for the Department in Charge of Magical Youth (who is in charge of the well-being of children in government sanctioned facilities). Linus is assigned to visit Marsyas Island Orphanage where six incredibly dangerous children reside. He is to report back on his findings and decide whether or not this orphanage will continue to operate…
Notes on Nationalism by George Orwell
This was a super quick read and one of the Penguin Modern Classics. George Orwell wrote down his thoughts on nationalism during the Second World War. It's concerning how much what he wrote stills rings true. This book contains three essays; one on nationalism, one on anti-semitism and one on the connection between sports and nationalism. I found the last one really interesting and thought it used a great example to illustrate his points in the earlier essays. If you want to learn more about nationalism in Europe and the many differnet forms that it takes, I would recommend reading this short collection of essays.
---
What did you read in the month of September?
Let me know in the comments below!
Thank you for reading; hope you're all having a great start to October!
Love, Zoë xx