Hi everyone,
Happy 1st August! I don't think the weather in the UK has got the memo that it's now August because it's currently rainy and cold… It feels like autumn here.
I haven't written a blog post in a little while and that's because I spent a lot of time focusing on getting out of my reading slump. It feels like I've been in a slump for the whole of this year already. I just haven't felt like reading much and, when I did feel like reading, I found that my mind couldn't concentrate for too long.
I am now finally out of my reading slump! (It honetly makes me so happy to say that). Now that I've solved that problem, I feel like I can focus on my blog once again so expect some more posts from me this month, including a post about how exactly I got out of my reading slump and what books really helped me.
I read eight books in the month of July and that might be the most books I've ever read in one month. Long may this continue!
So without further ado, here's a wrap up of the books I enjoyed this month…
---
The Lost Apothecary by Sarah Penner
The first book I read this month was The Lost Apothecary by Sarah Penner. I'd seen this pop up a lot of people's blogposts and people always seemed to enjoy it so thought I would give it a go!
The story follows a female apothecary in the 18th century who dispenses, amongst other things, poisons to women to administer to the men who have wronged them. As long as the poison is never used to harm another woman, there are no rules to what can be administered and how serious and painful the death can be.
The story is told using a split time perspective; the apothecary in the 18th century and present day London, where a woman called Caroline discovers an old apothecary vial in the River Thames. This sends Caroline on a journey of discovery to learn more about the apothecary.
I really enjoyed this book. I enjoyed the mystery elements of the novel and I found the split time perspective really interesting. I don't normally read books like this because I always find myself enjoying one perspective more than the other but that wasn't the case with this book; I loved both the historical chapters and the present-day chapters!
The Clocks by Agatha Christie
I always enjoy Agatha Christie books and this one was no exception. I love to try and test myself to see if I can solve it before I read the conclusion of the mystery (I normally can't, but I like to think of myself as a bit of a Poirot type).
The Clocks is a Poirot book and follows Sheila Webb, a typist, who arrives at a house under the impression that she is to be employed by the owner to transcribe something for them. When she arrives, she finds the corpse of a man in the living room surrounded by five clocks. The owner denies ever contacting Sheila's agency but someone asked for Sheila directly.
I wasn't actually able to solve this one before finishing it because it was full of twists and turns and the ending wasn't what I expected. Nevertheless, I enjoyed the experience of reading this book.
Reader, I Married Him by Tracy Chevalier
This book was a bit of a disappointment. I thought it would be right up my alley; a book full of short stories based off of Jane Eyre (one of my favourite books). However, I really struggled to see how some of these stories related to Jane Eyre at all. Of the stories where I could find a connection, I did enjoy most of them and I felt like a lot of them gave different and interesting perspectives from other characters in Jane Eyre which is what I wanted from all of the stories.
The Bell Jar by Sylvia Plath
A new favourite read of mine! I honestly can't believe that I put off reading this book for so long. I knew as soon as I read the first chapter that I would absolutely love this book. I loved the writing style and how Sylvia Plath describes things; I love finding authors who put into words things that I feel all the time but can never describe (Virgina Woolf is another of these authors!)
Yes, the book is sad and a very heavy read (so maybe have something a bit lighter on the go at the same time) but I did love it. It really resonated with me and where I currently am in my life; trying to navigate the world – your career, your relationships, your family, yourself… There isn't a word out of place in this book; every word is so purposeful and just belongs as part of the story.
It's hard knowing what Sylvia Plath must have been going through when she wrote this. She killed herself a month after finishing the book. If only she could have known how much love people would have for her book, how many people it would resonate with, and how many people would see themselves in Esther Greenwood.
I recommend you read this book if you haven't yet!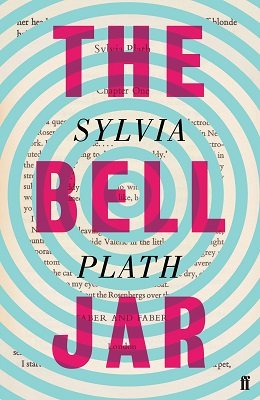 Elephants Can Remember by Agatha Christie
My second Agatha Christie book of the month! Honestly, I think that I could read Agatha Christie books all month and never get bored.
Elephants Can Remember is another Hercule Poirot book (I never used to read the Hercule Poirot books, mainly the standalone books, but I feel like I've grown really fond of Hercule Poirot).
This book follows Hercule Poirot attempting to solve a mystery that happened fifteen years in the past; a couple found dead of apparent suicide on a cliff by the sea. With a lack of evidence, the police put this down to a suicide pact between the two but Poirot knows that "old sins leave long shadows" and attempts to find some real answers for the remaining family members.
The Conviction of Cora Burns by Carolyn Kirby
I borrowed this book from the library after reading the blurb and instantly thinking that it would be something that I would love. I clearly know myself very well because I did absolutely love it.
The book is set in the 19th century in Birmingham. This is a bit different for me as the historical fiction I tend to read (though not intentionally) is normally set in London. Cora was born in a prison to a criminal she grew up never knowing anything about. Cora was raised in the workhouse and struggles to control her anger and violent tendencies that she puts down to her upbringing and her mother. But is that the case?
Again, there seems to be a mystery at the heart of most of the books I enjoyed this month but I really did love this book and I loved Carolyn's writing!
The Penelopiad by Margaret Atwood
This is the first book I've read by Margaret Atwood which is not a re-read upon re-read of The Handmaid's Tale. It was a good experience! I found this piece to be quite experimental in terms of writing style (some chapters were songs/poems) and some were the main story which I felt made the book flow really well and broke up some of the heaviness of the plot.
This book is based off Homer's The Odyssey. Penelope, the wife of Odysseus and cousin of Helen of Troy, waits patiently for her husband to return from Troy. Though often depicted in mythology as a patient, loyal and meek wife, Margaret Atwood gives this story a new, modern perspective (that of Penelope and her twelve hanged maids who were hanged, if like me you didn't know, because of infidelity to Odysseus).
This book has really given me a taste to read more mythology retellings. (Circe and The Song of Achilles, I'm talking about you!)
Picnic At Hanging Rock by Joan Lindsay
I remember watching the BBC adaptation of this book (I'm sure it was BBC? It had Natalie Dormer in it if anyone remembers that!) so I knew the general plotline of this story.
The book is set in Australia in the 1900s at a college for young ladies called Appleyard College. One day, the girls and two of their teachers head to Hanging Rock to enjoy a picnic. Whilst there, three of the girls and one of the teachers disappear into thin air after going exploring. They never returned and the book never answers what happens to them (I'm not sure if that's a spoiler or not!). The book is very eerie and creepy, I definitely felt myself feeling uneasy whilst reading it. It is a mystery and one that is never solved; I liked that it was down to my interpretation and I felt like my mind was going at 100mph with all the theories running round my head. There is an additional chapter that Joan Lindsay wrote that tells what happened to the three girls and their teacher, however this was removed by her editor as they thought the suspenseful ending worked better. You can still find this chapter online to read if you wish to know what Joan Lindsay intended with her book.
Besides the mystery element, I thought the book was beautifully written and the descriptions of the landscape feel so real.
It definitely made me think about reading some more Australian classics.
---
What did you read in the month of July? What are you planning to read this month?
Thank you for reading!
Love, Zoë xx