Hi everyone,
I may be slightly late on doing this given that we're now over halfway through the year but I really wanted to do the tag anyway! Thank you to Amy @ A Fangirls Opinion and Maria @ The Character Study for tagging me (please go and check out their posts; I got some great recommendations from them!)
My Goodreads goal for this year is to read 70 books. I am currently on book number 27 so am not on track to reach this goal. I'd like to thank my four month reading slump for that. I'm sure I'll write a blog post on my experiences after I (finally) get out of it.
Despite this, I have some read some amazing books this year so far and I've even read a book that has made it to my top five books of all time!
---
Best Book You Have Read So Far in 2021?
The best book I have read so far this year is Norwegian Wood by Haruki Murakami. I'm pretty sure I've mentioned this a fair few times by now, but I absolutely loved Norwegian Wood and it has made it to my list of favourite books of all time (and even in the top five!) I know this is quite a Marmite read (you either love it or you hate it!) This was my first time reading Murakami and it really made me want to delve into more of his work. I've already read another book of his since; a short story collection. If you haven't read any Murakami before, I would recommend starting here as I've heard the rest of his books are quite different from this.
Best Sequel You Have Read in 2021?
I don't tend to read many series and tend to focus on reading stand-alone books (I mean, I say that and I've since realised that I re-read the whole of The Chronicles of Narnia series this year). My favourite sequel was Before the Coffee Gets Cold: Tales from the Cafe by Toshikazu Kawaguchi. This is the second book in the Before the Coffee Gets Cold series. I'm not sure if there will be any further books in this series but, to be honest, I'd be happy just with the two. Both of the books follow the lives of various people who all choose to visit Cafe Funiculi Funicula to travel back in there. There are various rules that all these people must follow (if not, the repercussions will be severe). Each chapter focuses on a different person, a different life with different regrets and all with different reasons for wanting to travel back in time. The stories are all bittersweet; emotional and heart-wrenching but they also leave you feeling a lot lighter and more hopeful (after having cried a bucketload!)
New Release You Haven't Read Yet, But Want To?
Hmm, this question is a bit difficult for me given that the books I love to read tend to be classics or older books in general. One book that did pique my curiosity was The Dictionary of Lost Words by Pip Williams. I'm sure a lot of you reading this post have already read this book; it seems to be quite popular! I do want to read furhter out of my comfort zone and perhaps read some recently published books.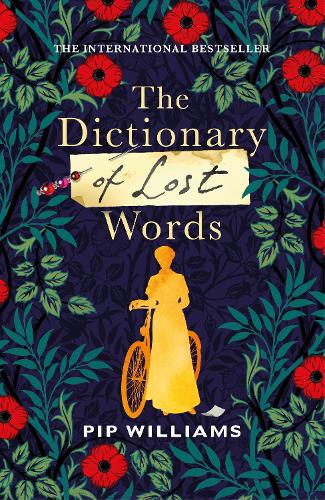 Most Anticipated Release For Second Half of 2021?
Again, this question is quite difficult for me as I'm normally massively out of the loop on new releases. If anyone has any suggestions for new releases that I should keep an eye out for, let me know! I love reading historical fiction.
Biggest Disappointment?
The Master and Margarita by Mikhail Bulgakov. I've spoken a bit about this before and, although I have slightly changed my opinion on this since doing further research, I think the reason why it was the biggest disappointment for me was because it has such a cult following and people really do love this book!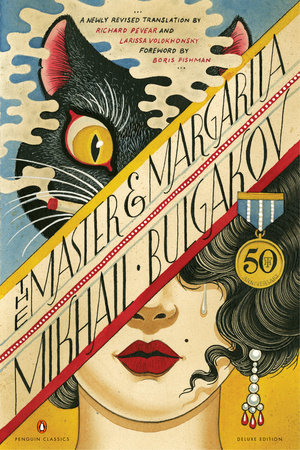 Biggest Surprise?
I'm going to say Norwegian Wood again. I think it was the biggest surprise for me purely because I wasn't expecting it shoot itself up my top five favourite books of all time list.
Favourite New Author?
I'm starting to sound like a broken record here again, but it's Haruki Murakami. Norwegian Wood honestly made me fall in love with his writing and now I've read another of his books (a short story collection) and I have another two of his books on my shelf ready to read.
Newest Fictional Crush?
I don't have one!
Newest Favourite Character? 
One of my favourite characters was Kim Jiyoung from Kim Jiyoung, Born 1982 by Cho Nam-Joo. I really enjoyed reading about her story and her life. By the end of the book, Kim Jiyoung felt like someone I had known all my life. This book packs a serious punch and the hcaracter of Kim Jiyoung is so central to that. Despite being from different countries, I really felt like I could relate to her experiences.
Book That Made You Cry?
As I mentioned before it was both Before the Coffee Gets Cold and Before the Coffee Gets Cold: Tales from the Cafe both by Toshikazu Kawaguchi. If you've read these, you'll know exactly what I mean. If you haven't read these but want to, I would recommend making sure you have a box of tissues nearby!
Book That Made You Happy?
The book that made me happiest so far this year was Peter Pan by J.M. Barrie. I know I must have read this book as a child but I can't remember it and most of my memory of this book comes from the Disney film (which is one of my favourites!) Reading the book, even as an adult was really magical.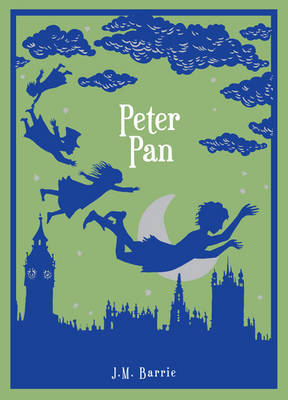 Favourite Book To Movie Adaption You Saw This Year? 
I genuinely haven't watched many films this year! And the films I have watched haven't been book to movie adaptations. I am currently watching The Handmaid's Tale season 4. Does that count?
Favourite Post You Have Written This Year?
My favourite post that I have written this year is Discussion: the Pressure of Liking Popular Books. This post was quite therapeutic to write; I'd just finished a book that I didn't particularly enjoy but is very popular and I felt like a bit of an imposter. I also really enjoyed writing Boyfriend vs. Me: Our Favourite Classics. It was fun to have my two worlds, my person world and my blogging world, collide.
Besides these, the posts I most enjoy writing regularly are my Spotlight On:… series. I've been writing these posts for over a year now. Each month I focus on the life of an author, what inspired them, what books I have read/am yet to read, and some of my favourite quotes from them.
Most Beautiful Book You Have Bought So Far This Year?
This year, I've bought a couple of the Virginia Woolf's Vintage Classics. They're so beautiful and I can't quite to collect more!
What Books Do You Need To Read By The End Of The Year?
I don't have any set books that I need to read! I'm a massive mood reader (and also currently getting out of a four month reading slump) so I'll just go wherever the wind takes me and read whatever tickles my pickle!
---
As I'm a bit later than everyone else at doing this tag, I'm not going to tag anyone specifically! Most of you have already done it and I've loved reading all your answers ❤
If you are reading this post and you haven't yet done this tag, please feel free to do it and let me know! I'd be so interested to read your answers.
Thanks for reading.
Love, Zoë x