Hi everyone,
I can't quite believe we're nearly halfway through the year, entering the month of June. Summer definitely came to see us in England today (I think it was the hottest day we've had all year!)
Today's post is going to be my May wrap up where I'll talk about the books I've read and my thoughts and feelings towards them. You might know from my previous wrap up posts that I've been going through a bit of a reading slump at the moment. Though I wouldn't say I was fully out of that, I do feel like I'm gradually making steps in the right direction and have re-discovered my love and passion for reading again. Let's hope next month will be even better 🙂
Enjoy the post!
---
The Silver Chair by C.S. Lewis
The Silver Chair is the penultimate book in The Chronicles of Narnia book series (which means that my re-read of one of my childhood favourite series is nearly over!) The Silver Chair sees the return of Jill and Eustace as they are transported back to Narnia to rescue the Prince of Narnia from an evil witch.
As with all of the Narnia books, I have enjoyed them so far. The Silver Chair was no exception; it was enjoyable, but not as enjoyable as The Lion, the Witch and the Wardrobe (which will always be my favourite!)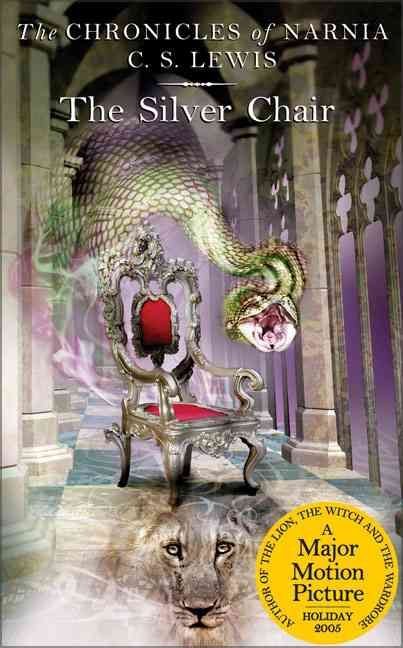 ---
The Last Battle by C.S. Lewis
The Last Battle is the final book in The Chronicles of Narnia series and so my re-read of the series is now complete! As the title suggests, this book features a battle as Narnia is invaded by a group of people determined to convince people Aslan never existed.
There were definitely parts of this book that I didn't enjoy. The Narnia we've known and loved is no more; instead in its place is a depressing, dark world. The ending is also incredibly bittersweet. I can see what C.S. Lewis was trying to do, and I think he does it well, but it still broke my heart.
I'm happy I did a re-read of The Chronicles of Narnia series. It was so interesting to read it as an adult and to get a completely different viewpoint of everything.
---
A Middle Earth Traveller by John Howe
First things first, this was an absolutely beautiful book! John Howe is a Tolkien illustrator, I believe he even worked on the films with Peter Jackson as a conceptual designer. The book explores the places we know and love in Middle Earth, as well as some lesser written about places. I enjoyed that John Howe also wrote about each of his illustrations, where he found inspiration, where Tolkien found inspiration, links to mythology…
I loved that the afternoon I spent reading this was a complete journey into Middle Earth.
---
Peter Pan by J.M. Barrie
Peter Pan is such a well-known story that I feel like I don't even need to describe it. I grew up watching and loving the Disney film version, but I've never actually read the original story by J.M. Barrie. Though in some ways it is similar to the Disney version, the book is definitely a lot darker. Peter Pan, the boy who refuses to grow up, meets Wendy, John and Michael. He teaches them to fly to Neverland (with the help of some pixie dust) where they meet the Lost Boys and Captain Hook.
The book is old-fashioned and, as I mentioned before, slightly more brutal than the Hollywood adaptations we know and love of Peter Pan. However, I think the book is beautiful and perfectly captures the essence of what it means to be a child.
---
A Cup of Sake Beneath the Cherry Trees by Yoshida Kenkō
I don't know how to write about this book, it was just utterly beautiful and breathtaking. It was one of those books that was so wonderful to read that it's made it virtually impossible for me to write about, because whatever I say will definitely not do the book justice. There's only a few books that have made me feel that way but this is definitely one of them.
This Penguin Little Black Classic contains a selection of Kenkō's writing from his Essays in Idleness book. The short story focuses on nature, the senses, moonlight, reading, shadows and light, sake, idle moments, blossoms… You can really tell when reading this that each word is specifically and carefully chosen to create the most beautiful reading experience for the reader as is possible. And it works! It was a truly beautiful book.
---
Thank you for reading!
What did you read in the month of May?
Love, Zoë x