Hi everyone,
Today's post is going to be about the books I read in the month of March. I find myself reading less and less each month; I just don't seem to have the capacity to concentrate for too long these days. I still enjoy reading but I feel like I'm in a little bit of a slump these past couple of months. I'm hoping to get out of this soon and recommence my usual reading habits!
---
The Old Man and the Sea by Ernest Hemingway
I had never read anything by Ernest Hemingway before but knew that I would have to start with The Old Man and the Sea; it is a short novel and won Hemingway the Nobel Prize for Literature so I was expecting great things. This book did not disappoint.
This short book tells the story of an elderly Cuban fisherman who has fallen on hard times and hasn't caught any fish in a while. He perseveres and keeps going out to sea only to catch and kill a giant marlin. The majority of the story focuses on this "fight of his life" of trying to bring this fish back to shore with him, seemingly because it signifies more to him than just money.
This book is very hard to review. It's a great short story that is hard-hitting and flows so easily. It's about age and the wisdom that brings us, it's about perseverance and determination despite struggle…
When you read it, you think "oh, it's such a short book with a short story and small ideas behind it" but after you've finished it and had time to reflect, you realise how big the ideas are behind it. It's made me think for a long time after reading it. It's perfect in its simpleness, but also perfect in what lies beneath the surface of its simpleness if you choose to look further.
---
The Dark Side of Alice in Wonderland by Angela Youngman
*copy received from NetGalley*
The story of Alice in Wonderland has remained a constant in English literature; it has been in print for over 150 years. However, the rumours and stories around its author (Lewis Carroll) have continue to grow and develop.
The Dark Side of Alice in Wonderland does exactly what it says on the tin; the book investigates the darker aspects of the novel. Whether that be the background of Lewis Carroll, the rumours surrounding his relationship with young girls including Alice Liddell (the inspiration behind Alice in his book), or the social significance of the book from occultism, recreational drug use, mental health, Lolita, pornography, horror…
There's a lot of information in this book and, ultimately, it's up to you to make your own opinion about him. We do not have a time travel machine and unfortunately there is no conclusive historical evidence to support anything untoward that is suggested about Carroll.
This is an interesting read if, like me, you love the eccentricity of the world of Alice in Wonderland and how exactly a mathematics lecturer at Oxford University managed to create such a surreal and fantastical book.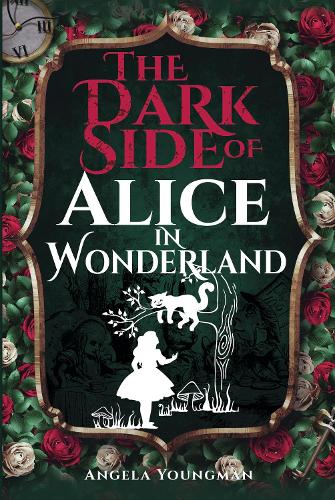 ---
Norwegian Wood by Haruki Murakami
Norwegian Wood is Murakami's most well-known novel so I thought this would be the best place to start as my first book by him (I'd also heard good things about it from my boyfriend).
The story focuses on Toru, a young college student in Tokyo, who is in love with Naoko (the girlfriend of his best friend who tragically killed himself years before). Naoko really struggles to come to terms with life and retreats into her own world, a facility in the Japanese mountains, whilst Toru has to somehow cope with the loneliness he finds himself now Naoko is gone. Norwegian Wood is a coming-of-age story about love and death.
Murakami writes how I wish I could write – his descriptions of nature and how he intertwines that with human emotions is something so beautiful, yet the book is so dark and depressing. There are elements of light everywhere in the book, but for the majority of the time I felt very sad reading it. There was this constant juxtaposition throughout the whole novel. It is a love story (or at least there are elements of love in the book) but death is constantly lingering. "Death exists, not as the opposite but as a part of life. By living our lives, we nurture death".
This book made me feel so many things. I felt uncomfortable at points but then again, I don't read books just to feel comfortable. I like to be shaken up. I didn't like the characters – they were all incredibly flawed and dysfunctional. I couldn't understand why certain characters acted the way they did. But I absolutely loved the book and it could well become one of my favourite reads.
I don't think you're supposed to understand why certain characters acted a certain way because that's human nature. I'm sure there's literature on every single aspect in this book, analysing it and what it means; looking for secret meanings within the text. I may well read into these things very shortly, but for right now I'm happy to just bask in the writing and the story that I thoroughly enjoyed.
---
The Voyage of the Dawn Treader by C.S. Lewis (The Chronicles of Narnia #5)
Continuing on my journey of re-reading the whole series of The Chronicles of Narnia, I read the fifth book this month. The Voyage of the Dawn Treader is really enjoyable and I loved the setting of the boat featuring various different islands that the characters visit, all with their own magic and charm.
The Dawn Treader is a ship built by King Caspian for his voyage to find the seven lords whom his evil uncle Miraz banished. This book follows the adventures of Edmund, Lucy and their cousin Eustace beyond the Silver Sea and towards the End of the World.
Though all of the Narnia books are full of adventure, adventure is particularly prominent in this book. From dragons, to sea creatures, to magicians and, of course, Aslan.
I enjoyed the fact that this book is the first to feature without all four of the Pevensie children; it gave a much different perspective. I also enjoyed the character progression of the Pevensie's cousin, Eustace.
---
What books did you read this month?
Thanks for reading!
Love, Zoë x