Hi everyone,
After watching Ciara Foster's video with her boyfriend where they talked about their favourite classics, I thought it would be interesting to discuss with my boyfriend his favourites. I had a vague idea of what he would say but, overall, I was pretty surprised! On the other hand, I had absolutely no idea what I would choose as my favourite classics. I only properly decided on my five favourites just before I started writing this post.
Firstly, I'm going to discuss my boyfriend's favourite classics and he's going to tell you exactly why he loves them. Then we'll move onto me. I also wanted to mention that we included what could be classed as "modern classics". To me, these are classics regardless of whether they're set in the 1940's or the 1840's.
So without further ado…
---
My boyfriend's favourite classics
#1 Down and Out in Paris and London by George Orwell
Down and Out in Paris and London is George Orwell's first full-length book. The book is split into two sections: Paris and London. In each city, Orwell focuses on poverty and the hardships of people living in poverty.
My boyfriend said this makes his top five because it's an interesting study and is well-researched. He also said it's good to see another side of George Orwell and his writing (having only previously read 1984 and Animal Farm).
#2 Brave New World by Aldous Huxley
Brave New World by Aldous Huxley is a dystopian science fiction book. This book is set in a futuristic state where genetically modified citizens live a seemingly perfect life.
My boyfriend said he really likes dystopian novels and it was a close call between Brave New World and 1984 but he thinks Brave New World just slightly beats 1984 as it was the first of its kind. He finds it really interesting that these dystopian books would have seem odd and farfetched when they were first read, but now we're starting to see more and more similarities and our society going in these directions.
#3 Brighton Rock by Graham Greene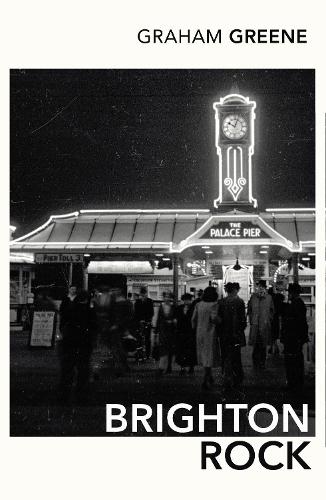 Brighton Rock is a murder thriller set in 1930's Brighton in England. The story focuses on the dark underworld of Brighton gang culture where a seventeen year old has killed a man.
My boyfriend said he loves this book because he loves the setting of Brighton; it's somewhere we know really well and it's really interesting to see it in a new light. The play on good and evil is really intriguing and, although Graham Greene was an atheist, he was baptised into the Catholic faith when he married his wife, and this provides an interesting look at good vs evil.
#4 Heart of Darkness by Joseph Conrad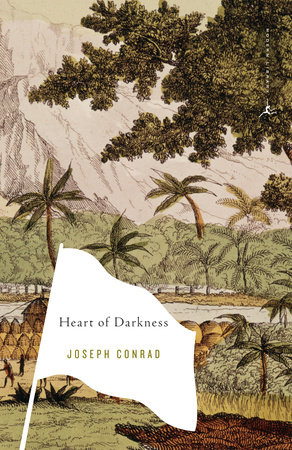 Heart of Darkness by Joseph Conrad narrates a voyage along the Congo River into the Congo Free State.
My boyfriend said he enjoyed reading this as a reflection on European colonialism and definitely agrees with it being titled one of the most influential books in the English language.
#5 The Sailor Who Fell from Grace with the Sea by Yukio Mishima
The Sailor Who Fell from Grace with the Sea by Yukio Mishima is a Japanese classic. It tells the story of a group of thirteen year olds who reject the idea of an "adult life" as hypocritical and futile. It is a discussion of human nature.
My boyfriend is massively into Japanese literature and reads Japanese literature how I read Victorian literature. Again, he loves the discussion of good vs evil and the different ways this can be interpreted. The characters are developed and the context is so profound and really makes you think. He also appreciates the good translation and, despite the book not being written in the English language, it's translated to such a high standard that it reads really well.
---
My favourite classics
#1 To the Lighthouse by Virginia Woolf
If you've read my blog before, this book being on my top classics won't come as much of a surprise. To the Lighthouse centres around the Ramsay family and other hotel guests on a family holiday on the Isle of Skye. The story focuses on the complexities of human life, time and love and death.
I can't recommend this book highly enough. I've spoken about it so much that now even my boyfriend wants to read it. This, in my opinion, is some of the most incredible writing ever written and Virginia Woolf writes with such an exciting mix of imagery, solidifying the most beautiful but heart-breaking parts of human existence. Woolf has managed to put into words so many emtoions I have felt but struggled to comprehend.
#2 Keep the Aspidistra Flying by George Orwell
Keep the Aspidistra Flying by George Orwell follows the story of a struggling writer as he tries to evade capitalism and the constant pressure put on himself by money.
Like my boyfriend, I struggled between choosing this book and 1984. I absolutely adore both books but I particularly love Keep the Aspidistra Flying because of its social commentary and the profound things it made me feel. Do you keep your morals and live a dreadful life, or do you change yourself to lead a better life? That's the main question this book poses to the reader.
#3 Great Expectations by Charles Dickens
Great Expectations by Charles Dickens has been one of my favourite books since I first read it when I was fourteen years old at school. Great Expectations follows the story of an orphan named Pip who mysteriously comes into a fortune.
This book is widely regarded as Dickens' best novel and, for me, I have to agree. This book stayed with me from the first time I read it. It's so well written and incredibly gripping.
#4 I Capture the Castle by Dodie Smith
I Capture the Castle was written by Dodie Smith during the Second World War when she moved to California. She missed her life in England and all its little charms.
If I could say anything about I Capture the Castle, it's that it is essentially a love story to England and the authors provincial life. The book is so quintiessentially English, from the weather to the eccentric family life, the countryside, the food, and the relationships. It's such a heartwarming read and had me longing for an England that I've never even known!
#5 Emma by Jane Austen
Of course I had to have a Jane Austen book on my list. Emma follows the story of Emma Woodhouse, who Jane Austen referred to as her most unlikeable character she had written. She is beautiful, spoilt, rich and meddlesome; she spends her time meddling in the lives of the village people, with varying consequences.
I love this book because I love Emma! She's such a marmite character (if you're not from the UK, Marmite is something that massively divides opinion). Jane Austen's writing is always full of saracasm and wit, but this has never been more evident than when she wrote Emma.
---
What are your favourite classics?
Thanks for reading!
Love, Zoë x