Hi everyone and happy new year!
Welcome to my first post of 2021 (it feels really weird to be typing that out).
Today's post is going to be my December wrap up. This year, as is the case for most December's, I spent the month re-reading old childhood favourites and festive reads, including A Christmas Carol.
If you've been following my blog for a while now, you might have already read a post with me reviewing a couple of these books but I really wanted to write this post to wrap the year up nice and neatly.
So without further ado…
---
Frost Fair by Carol Ann Duffy
A poem written by Carol Ann Duffy and illustrated by David De Las Heras. This poem is based around The Great Winter of 1683 in London where the River Thames froze over and a "frost fair" including jugglers, dancing bears, palm readers and a wedding took place.
This is such a lovely, quick read for the festive season and the poem is simply magical. Carol Ann Duffy has a few of these short festive poems out and I think they would make great stocking fillers! I read another one this month too…
The Lion, the Witch and the Wardrobe by C.S. Lewis
"One day you will be old enough to start reading fairytales again" and that time has definitely come for me. This is the second book I've re-read from the Chronicles of Narnia series and the one that I desperately wanted to save for December and the festive period. Is there anything more wintery than Narnia in the snow?
Four siblings, Peter, Susan, Edmund and Lucy Pevensie, are evacuated from London to the countryside during the war. They live with a professor and the housekeeper, Mrs Macready. During one of Macready's house tours, the Pevensie children jump inside a wardrobe so to not get caught where they shouldn't be. Inside this wardrobe they discover the world of Narnia, thrust into an eternal winter (without Christmas!) by the White Witch.
When I was little and read this book for the first time, the religious elements went straight over my head but now reading this book as an adult, I'm able to pick up on them a lot more and they're not as overbearing as I was worried they would be! It doesn't pull you out of this fantastical world, instead it just adds to the magic.
Just like The Magician's Nephew, this book is beautifully written full of decadent descriptions that make you feel like if you looked outsisde of your window you would see a garden full of snow. Imagination runs free in this book.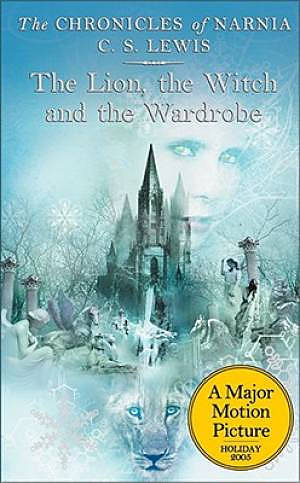 Fifty Words for Snow by Nancy Campbell
I received this copy to read from NetGalley.
Each chapter in this book discusses an international word for snow and the symbolism of snow for different communities across the globe. This book has a big emphasis on the lore and history around snow and what it means for different people; the stillness of it, the destruction of it, the mysticism of it…
Throughout the entirety of this book you are taken on a journey in the world. From the Scottish Highlands, to Thailand where snow is an unseen myth, to Russia, to Mexico…
This is a good book if you want to learn more about different cultures and their relationship to snow. I initially thought the book would be a lot more festive in its descriptions, but just hearing the intimate relationships that different communities have with snow is magical on its own.
Another Night Before Christmas by Carol Ann Duffy
Carol Ann Duffy's take on the treasured, classic Christmas poem (The Night Before Christmas by Clement Moore). Carol Ann Duffy has rewritten the poem for the current times. The book's illustrations are beautiful, sparkling and magical. The rewritten poem is also beautiful, profound and incites those childhood feelings of wonder in me. The poem flows really well and it makes for a lovely, festive quick read of an evening.
The Complete Adventures of Charlie and Mr. Willy Wonka by Roald Dahl
This book has both Charlie and the Chocolate Factory and Charlie and the Great Glass Elevator as part of it.
Charlie and the Chocolate Factory is one of my favourite Roald Dahl books – it's so wonderfully wacky and magical and you almost can't quite believe that this story has come from someone's brain (I am 1000% jealous of Roald Dahl's imagination). I'm assuming that most people will know the story of Charlie Bucket and how he finds a golden ticket in his chocolate bar and wins the opportunity to visit Willy Wonka and his chocolate factory. The 1971 film Willy Wonka and the Chocolate Factory is also one of my favourite films featuring one of my favourite songs "Pure Imagination".
Charlie and the Great Glass Elevator is not so great… The book starts exactly where Charlie and the Chocolate Factory ends, so it's a great idea to put these two books together in a bumper edition. The book, for me, doesn't have the same spark as the Chocolate Factory. Though it's also wacky, I think it errs on the side of being too wacky to read as an adult. I'm sure I loved the silliness and goofiness as a child but I do think that Charlie and the Chocolate Factory has an everlasting magic that you can still rediscover as an adult.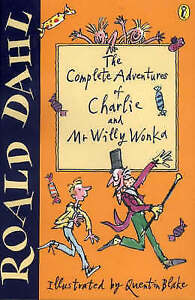 Winter Magic edited by Abi Elphinstone
Winter Magic is a re-read for me and as such, I only re-read two of my favourite stories from the whole book; A Night at the Frost Fair and The Magic of Midwinter. Winter Magic is a collection of short, wintery stories curated by Abi Elphinstone full of magic and winter scenes. From snow dragons, frost fairs and magical elves, Winter Magic takes you on a whole host of journeys and adventures.
'Winter is a season that sparkles with magic and transforms our ordinary world into a glittering kingdom: rooftops covered in snow, lakes glazed with ice and windows frosted white. It is a time of year that invites exploration and whispers of adventure. And at the heart of it all there is a sense of longing – for snowflakes, stockings and sledging, of course – but also, for stories.' – Abi Elphinstone
Keeping Christmas by Allison Pittman
I received this copy from Net Galley.
If you've been reading my blog for a while, you'll know that every year at Christmas I read Dickens' A Christmas Carol (it's one of my favourite Christmas books and tops the list of my favourite classics ever). Christmas does not feel complete unless I've done my yearly re-read and it's credit to Dickens to have created a Christmas story that is just as well known and loved as the nativity itself. Allison Pittman gives 25 interpretations of each chapter in A Christmas Carol. The book is the perfect background read if you want to 1. learn more about A Christmas Carol, but also 2. if you want to learn how Dickens' most-loved story could have taken elements from Christianity to bring his story to life. Allison emphasises Christmas as a time for reflection and beginning the year anew and I loved the pensive moments this book allowed me to have; about Christmas, about family and friends, about what is important in life.
A Christmas Carol and Other Christmas Writings by Charles Dickens
Of course I had to re-read this book for Christmas! I'm just going to go ahead and assume that most of you will have read/seen some interpretation of A Christmas Carol and so are clued up on the story; miserly Ebenezer Scrooge gets visited by three ghosts that change him for the better (in a nutshell).
It is crazy to think that this book still holds such a special place in so many people's hearts during the festive period since its publication in 1843. This edition features other short Christmassy stories including: The Story of the Goblin Who Stole a Sexton, The Haunted Man, Christmas Tree, What Christmas Is As We Grow Older and The Seven Poor Travellers. The Story of the Goblin Who Stole a Sexton is the Christmas story that features in The Pickwick Papers and was Dickens' inspiration for A Christmas Carol.
This book always puts me in the Christmas spirit – I love the sentiment of peace, joy and goodwill to all. The book is full of good memories for me so being able to re-read it every Christmas is such a treat and instantly takes me back to sleeping over at my Nan and Grandad's house and reading it with a torch under my covers when I should have been sleeping. If you want to read more about why I re-read A Christmas Carol every year and why I love it so much, you can read this blog post here.
---
What books did you read in December?
Thanks for reading!
Love, Zoë xx