Hi everyone,
Today's post is going to be my recommendations for books to read on Halloween. I don't have any plans for Halloween this year (thanks to a certain pandemic) so will most likely be reading all night. All these books are under or around the 200 page mark so can be enjoyed in one sitting!
#1 The Legend of Sleepy Hollow by Washington Irving
I'd also recommend watching the 1999 adaptation Sleepy Hollow starring Johnny Depp! Of course it's also directed by the King of Halloween himself; Tim Burton.
#2 The Witches by Roald Dahl
If you're looking for something a little more light-hearted than the rest of the list then The Witches is the place to go. I can't wait for the latest movie adaptation.
#3 The Halloween Tree by Ray Bradbury
I just had to put a Ray Bradbury book on this list. This book actually traces the history of Samhain and Halloween so is perfect for the 31st!
#4 Coraline by Neil Gaiman
I love watching the film around this time of year as well so I would definitely recommend that too.
#5 The Strange Case of Dr Jekyll and Mr Hyde by Robert Louis Stevenson
A book I've just finished reading recently that I thought would be perfect for Halloween. This book focuses on the duality that is found in humans, the good and the bad. This is a short book but it definitely packs a punch and might leave you slightly creeped out.
#6 We Have Always Lived in the Castle by Shirley Jackson
Jackson's last work is brilliant at creating that Halloween atmosphere and at just 214 pages will be perfect to get you in the spooky mood.
#7 The Woman in Black by Susan Hill
I've just recently read this book and it didn't disappointed. I love both the film adaptation and the theatre show so it was a surprise to get just as spooked out from the book as the others.
#8 Hallowe'en Party by Agatha Christie
A Halloween book list wouldn't be a Halloween book list without an Agatha Christie book. I couldn't decided between Hallowe'en Party and And Then There Were None. And Then There Were None is my favourite Christie book so I would recommend both.
#9 The Canterville Ghost by Oscar Wilde
A short story by Oscar Wilde. This one is a little different as, although it is a gothic fiction novella, Wilde uses comedy throughout. If you want a break from all the spookiness then I would recommend this.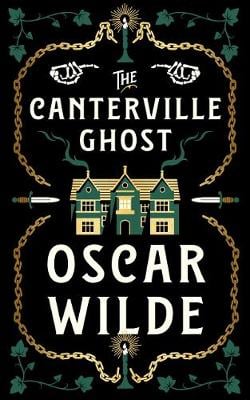 #10 Anything by Edgar Allan Poe
I feel like you can't talk about Halloween without mentioned Edgar Allan Poe. Any of his works (poems, short stories…) would be perfect to read on Halloween night for that extra dose of creepiness.
---
Thanks for reading! What are you planning to read on Halloween night?
Love, Zoë xx