Hi everyone,
Happy 1st October! I'm sure we're all very happy that autumn is finally upon us and we can read all our autumnal, cosy books (I know I am!).
I had a good reading month this September.
Today's post is going to be a quick wrap up of everything I read in in September and my thoughts on those books.
---
The Animals at Lockwood Manor by Jane Healey (from NetGalley)
Set in 1939 at the outbreak of World War 2, Hetty Cartwright is tasked with the evacuation and safekeeping of a museum's collection of mammals. Lockwood Manor is set to be their home but, as Hetty arrives and mystery and disaster follows her around, she realises she's made a grave mistake in coming here.
I enjoyed this book. It was a quick and easy read and gave me a different view of the effects and disaster of World War 2; that of a museum collection (and all of the culture and history that is woven within that). It was spooky and would be a great October read. Though the solving of the mystery was relatively predictable, the pace of the book was perfect for me; full of simmering tension that builds and builds.
-3 stars
Wessex Tales by Thomas Hardy
A collection of seven stories all set in Hardy's Wessex world that he is famous for creating. I've never read any Thomas Hardy so this was my first foray into his work. I found that short stories were the perfect place to start for Hardy – that way you get a taste of the reader's style.
All seven stoires feature the familiar themes of marriage and rural life (which I know a lot of Hardy's other books focus on too). My favourite stories were The Withered Arm (supernatural, spooky elements), and The Three Strangers (a compact story with a little twist at the end). Some of the stories definitely could have expanded into full-length stories (e.g. Fellow Townsmen and Interlopers at the Knap) though they were perfect titbits to read on their own.
-5 stars
While Paris Slept by Ruth Druart (from NetGalley)
A young couple flee Paris during the occupation in 1944. Jean-Luc Beauchamps works to fix the railways for the Nazi's. Though he doesn't know for sure where the trains are going, he does know that the aim is to "resettle" the Jewish population in Germany. As the rumours of where exactly they are being taken increases, a young woman hands Jean-Luc a newborn baby. Together with his partner, Charlotte, they leave behind everything they've ever known and flee over the border into Spain and eventually settle in America with their son, Sam. Life as they now know it comes crashing down as the police turn up at their door and take Jean-Luc in for questioning.
This book is told from alternate perspectives at different time frames, however it is never difficult to understand or remember who is speaking and where that perspective left off. While Paris Slept is an emotional read exploring themes of grief, sacrifice, resilience and what it means to be a family. The setting of war-torn Paris makes for a very tense and fast-paced read. At times, I did think the book was too fast-paced and it rushed over some aspects of the story.
-3 stars
Hard Times by Charles Dickens
Set in the imaginary, Victorian, industrial town of Coketown in the North of England. Full of blackened factories, skies full of smog, a polluted environment, disrespected and downtrodden workers… the story follows the soulless Thomas Gradgrind and a heartless factory owner Josiah Bounderby. The both of them have a misguided idea of Utilitarianism; only valuing facts and statistics and suppressing the imagination of Grandgrind's children. This comes back to haunt them later on in the novel.
This book is often deemed one of Dicken's most important statements on Victorian society. Dickens condemns utilitarianism and capitalism so perfectly in this book by following the lives and experiences of a myriad of characters, who are perfect caricatures of Victorian society aside from being individuals and characters themselves.
The book ends with a call to action: "dear reader! It rests with you and me, whether, in our two fields of action, similar things shall be or not". Turning away from his characters and towards us to do something to fix the world.
Hard Times is yet more evidence of Dickens' brilliancy – both in creating characters, writing works that perfectly encapsulate a snapshot of Victorian society (and bringing it to life), and his writing style.
-5 stars
Conversations with Dickens by Paul Schlicke (from NetGalley)
This book follows a fictionalised conversation between yourself and the the great storyteller Charles Dickens as he talks you through his life – from his childhood experiences, his romantic relationships, his method behind choosing character names, and his thoughts and opinions on poverty, the law and politics.
It does genuinely feel like you're having an informal chat with Dickens (in the pub beloved by Mr Pickwick no less!) Because of this informal and chatty tone, this biography of Dickens would be accessible to all; whether, like me, you're a huge fan of Dickens and read a lot about his life, or whether you've only read one book of his and want to learn more about him.
I definitely appreciate the effort from the author in making it as authentic as possible, from choosing vocabulary and sayings that Dickens was known for using, and the quoting from his letters and books.
-4 stars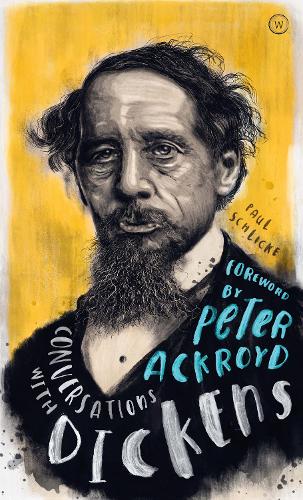 ---
What did you read this month?
Thanks for reading!
Love, Zoë xx