Hi everyone,
Today's post is going to be my July wrap-up of all the books I read in July.
I had a really good reading month in July and read some amazing books!
---
I Capture the Castle by Dodie Smith
A coming-of-age story set over the year 1937. Cassandra Mortmain keeps a journal, filling it with witty and profound entries about her ruined castle home, her eccentric but poor family, her brother anad sister, and her new neighbours, the Cottons.
This has to be one of my new favourite books. Ever. I really found my kindred spirit in Cassandra who tends to romanticise the world in the most enchanting way, even the smallest, seemingly insignificant things. This book did every thing right. Gradual blooming and development of the characters gave this book an incredible depth to the plot that didn't feel forced or fake. The story changed alongisde beautiful descriptions of nature and the seasons (one of my favourite things in books). I was in Cassandra's head throughout the entirety of this novel and it felt like home.
The Curious Incident of the Dog in the Night-Time by Mark Haddon
Fifteen year old Christopher has a photographic memory. He lives on patterns, rules and logic. What he can't understand is humans and when he finds his neighbours dog killed, he sets out to solve the mystery. Though he ends up discovering many other mysteries along the way.
It only took me two days to read this book – it was such a quick read and the layout of the book (lists, illustratiosn, equations, diagrams, graphs…) make it easy to fly through. This is an excellent book about autism in young people and how they navigate through the world. In my eyes, this was a good depiction because it really made me understand it more.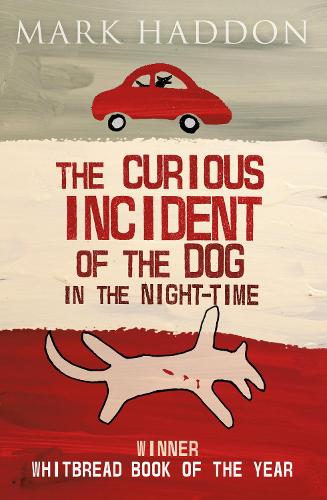 Le Prince Heureux et Les Autres Contes by Oscar Wilde (The Happy Prince and Other Tales)
Oscar Wilde created these stories for his children – more than just stories abou princes and princesses but full of moral lessons. This book contains five stories that can be read to chuldren or read as an adult.
I found this to be a lot like traditional fairy tales (think Hans Christian Andersen) featuring talking animals, talking objects and always with a moral lesson at the end. The stories are sweet and fantastical on one level, but also deep and thought-provoking on another level, therefore making them great to read for all ages.
Life of Pi by Yann Martel
Life of Pi follows Piscine Molitor "Pi" Patel, a boy from Pondicherry, as he begins his adventure to relocate to Canada with his family and zoo animals. The boat he is on capsizes and Pi spends 227 days stranded on a boat in the Pacific Ocean with only a tiger named Richard Parker for company.
One major thing I loved about this book was the ending and how, in the last few pages, you're given the chance to explore a completely different interpretation of the book than how you've read the story for the past 200 pages. The book is heart-warming, gut-wrenching and magical!
Brave New World by Aldous Huxley
A dystopian novel very often compared to Orwell's "1984" (which just happens to be one of my favourite books!). Brave New World is set in a futuristic world state where the world controllers have created the ideal society through genetic engineering and brainwashing. All members of this society are happy and sadness is a thing of the past – helped along by a recreational drug called soma.
I can definitely tell why this book is so loved. It reads like it could have been written just yesterday, especially in regards to the genetic engineering. For me, 1984, just beats this book and I think that's because Brave New World isn't so much of a plot-driven story but more of an account of what the society is like. But upon reflection, perhaps this works well in its favour; there's no gripping and adventurous plot because the world its set in doesn't allow for this kind of act. There are no distractions, everything is archaic and linear and all controlled. There's no room for people to drift away from the status quo…
This is definitely a book I could read again and again and get something new from it each time.
Hamlet by William Shakespeare
Hamlet is considered by many to be Shakespeare's masterpiece. Hamlet, the Prince of Denmark, is visited by the ghost of his father (the previous King of Denmark, anteceded by his uncle) and asks his son to avenge his murder. Hamlet turns mad in his quest for revenge.
I read this after watching Ophelia (2018) and that really helped me to understand the plot and gave me different perspectives from all the characters. This play reads beautifully with dramatic effect, moody openings, deep characters and witty dialogue. I would love to see a stage adaptation of this play because I think it would be amazing!
---
What did you read this month?
Thanks for reading!
Love, Zoë xx