Hi everyone,
Hope you're all doing well?
Today's post is going to be about the things I've been loving in the month of June. Once again, June has gone by very quickly. I feel like I've blinked and it's already the 30th June…
I made the mistake of not really keeping track of my favourites this year so this list might be quite short. I have continued to watch quite a few films and TV shows so (as always) that will take up most of the space on this list.
So without further ado…
---
Films
The Little Prince (Netflix)
Alongside reading Le Petit Prince this month, I thought I would watch the animated film version on Netflix. I didn't really know what to expect but this film was lovely. It was so heartwarming – the story was the same as the book, but it was told from a different angle by an lonely, but eccentric, old man who becomes friends with a young girl who moves in next to him. This young girl's mum is very strict and is training her to get into the best school, leaving little room for fun, imagination and creativity. It's a journey from start to finish and was definitely a great idea to watch it whilst reading the book.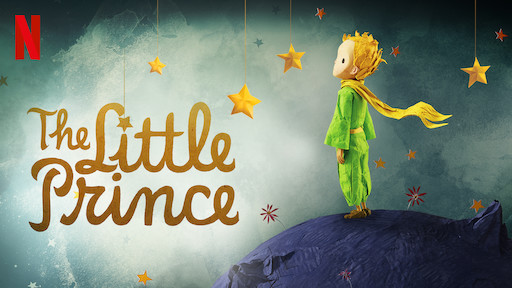 The Bookshop (Netflix)
This film always comes up on my recommended watch list and even just looking at the name I knew it would be the perfect film for me! Apparently the film is based on a book that I now desperately want to read. Florence Green, a book-loving widow, risks everything to start up her own bookshop (the first of its kind in a sleepy seaside town in England). Despite her passion and goodwill, her business is met with a lot of negativity by the local people and this social revolution brings her enemies. Despite this, she makes friends with Edmund Brundish, played by Bill Nighy, and their relationship blossoms through their mutual love of good literature.
Aladdin
I finally watched the 2019 remake of the Disney classic, Aladdin. I'd heard some quite negative reviews of this film but I personally loved it. It's been a while since I've seen the original Disney classic so maybe that helped as I was comparing it less. It has that feel-good factor and Will Smith does a decent job as the Genie (I say "decent" because nobody can compare to Robin Williams!)
Madeline (Netflix)

I was so excited to see that one of my childhood favourites was on Netflix. I don't remember the last time I watched this film but it must have been at least 18 years ago (perhaps more!) I forgot how much I loved it and watching it brought back so many memories. I remember being terrified by the circus part and, when I was a child, I obviously would have had no idea that it was Frances McDormand playing Miss Clavel! I definitely want to watch more of my old childhood favourite films.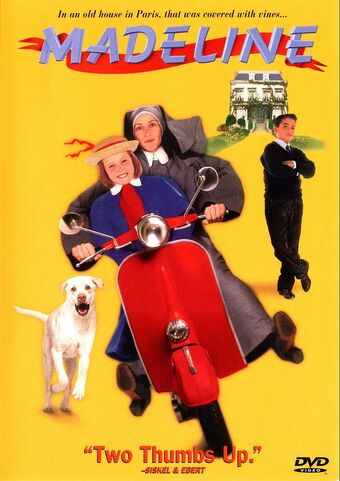 ---
TV
Gangs of London (Sky)
In slight contrast to all the films mentioned above, this month I watched the entire series of Gangs of London. I'd seen this advertised a lot and thought it looked great! The series is set in London during the turbulent power struggle between various international gangs, caused by the sudden power vacuum left when the leader of the most powerful gang in London is murdered. His son sets out to find out who killed him and avenge his death. Warning: it is quite gruesome.
This Way Up (Channel 4)
This Way Up is a comedy show on Channel 4 in the UK. It stars (and is written by!) comedian Aisling Bea. It follows Aine who is an English-as-a-foreign-language teacher trying to get her life back together after suffering a nervous breakdown. It doesn't sound like it should be funny but it really is. Tackling everything from mental health, love, sibling relationships, the programme finds the perfect balance between deep and touching, as well as heart-warming and comedic.
---
Other
Meditation
This month I've really been into meditation. I've tried to get into meditating so many times before but it's never really clicked for me. Until now! Out of 30 days this month, I have meditated for 20 of those. I like to meditate after a yoga practice or before bedtime to relax, calm down and get myself in the mindset to go to sleep. There are so many amazing apps out there but I choose to use guided meditation videos on Youtube. All I do is type in guided meditation and add whatever I want to get out of it or an emotion I'm currently feeling e.g. guided meditation for a good nights sleep, or guided meditation for loneliness. I'm really hoping to keep this up into July.
---
What have you been loving this month?
Thanks for reading!
Love, Zoë xx