Hi everyone,
Today's post is going to be talking about the books I've read in the month of January. Although I only finished 4 books this month, 3 out of the 4 were very highly rated. It feels good to have a month of quality over quantity.
Here's what I read this month…
---
In the Café of Lost Youth by Patrick Modiano
Centred around the Café Condé in Paris, young students sit alongside the "failed and weary". The war is over and Paris is only just starting to slowly rebuild itself, but the youth are being left behind. They seem to be lost with no direction to take. One day, Louki walks into the café – she is mysterious, elegant, and brightens up the day of many of the café regulars. But who is she? What is her real name? What is her story?
The group at the Café Condé look back on the bittersweet memory of her entering their lives and all the various different ways she touched them. Through these reminiscences, her identity begins to take a hazy form, finally reaching a tragic end.
Modiano cretes an atmosphere of nostalgia full of bittersweet moments, whether that be through the role Paris plays in the story or through the mysterious form of Louki. Though tragic, the story is never depressing. Instead the characters feel almost like ghosts in a forgotten Paris of lonely journeys, the last metro, and late-night rendezvous'.
Elijah's Mermaid by Essie Fox
Pearl, an orphan, is saved from the murky depths of the River Thames. She is taken to the House of Mermaids; a brothel that, despite its clientele, becomes her home and its owner her protector/maternal figure. When Pearl turns 14, she is sold to the highest bidder who turns out to be an artist  called Osbourne Black.
Meanwhile, orpahned twins Elijah and Lily Lamb meet Pearl at a "show" in London – this chance meeting marks the beginning of their journey together, as their lives become even more intertwined.
Set within the backdrop of a Victorian London underworld, Essie Fox writes the setting beautifully. It is bewitching, gothic, sensual, brimming with mystery, atmospheric with a dark meta-narrative. There are light, cheerful points in this book but the darkness is always just out-of-sight, waiting to creep in and take centre-stage. It's been a while since I've been fully immersed in a story, to the point where I forget where I am. Every morning my commute to London on a packed train was transformed to the grimy, lantern lit streets of Victorian London.
Though the cover makes it look like it might be a beautiful fairytale, this is not the case. The story focuses on the private lives of females, the role of women in society,  patriarchal expectations, masculine obsession, women's work, and the costs of ostracising women from society based on things out of their control.
The Ballad of the Sad Café by Carson McCullers
A collection of short stories, featuring Carson's most famous; The Ballad of the Sad Café. This particular story focuses on Miss Amelia – tall, powerfully built, loveless, sexless, notorious in the town for her 10 day marriage to Marvin Macey. Besides this one token piece of gossip, Miss Amelia spends her days alone. That is, until her cousin Lymon turns up on her doorstep. To the amazement of everyone, she falls in love with him and together they transform her general goods store into a bustling café; the hub of the town. Isolation and loneliness are explored in this grotesque fairytale.
My favourite stories in this short story collection were The Ballad of the Sad Café and A Domestic Dilemma.
Carson McCullers has an incredible talent at writing the lives of the smalle town people and the isolation that their live involves. She is able to say a lot with so few words and, for me, would step into the category of "great writer" with ease. Several of the stories in this collection have a musical theme which provides a lovely flow between stories and their beautiful prose is well-suited.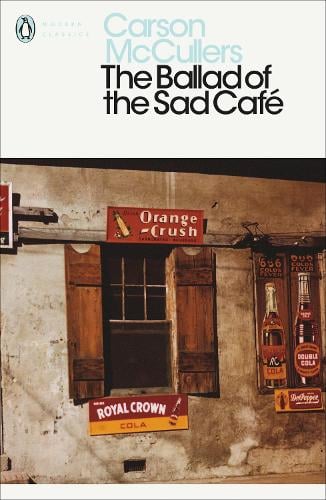 Go Set a Watchman by Harper Lee
*A quick disclaimer that my thoughts on this book absolutely do not take away from my love of To Kill a Mockingbird*
Jean Louise 'Scout' Finch returns home to Maycomb as a 26-year old, far away from her new life in New York City. Jean Louise returns to find a south in turmoil, a place she no longer recognises amidst all the conflicting political opinions and prejudice, set during the civil rights movement. Her happiness at being home quickly turns bittersweet as secrets about her family ar revealed, completely throwing her morals into doubt.
This was not at all what I expected. Since reading it, I've learnt that Go Set a Watchman was written before To Kill a Mockingbird and subsequently rejected by publishers. It is not hard to see why. The plot is non-existent and features only a constant internal monologue, switching constantly between doubting her father, being ashamed of his values, and then just decided to accept him anyway. I like that Atticus was depicted as less of a saint and more of a human being. I liked being introduced to old characters again (though some old characters were missing and this made me like the book less!). However, I do think the change in Atticus was too rushed. Perhaps the signs were always there, even in To Kill a Mockingbird and I just didn't notice it, blinded by my love for the story… If you've read Go Set a Watchman, let me know your thoughts below as I'm still so unsure about my thoughts!
---
Books I am currently reading
I still have a few chapters left of A Little Princess by Frances Hodgson Burnett and Common People: an Anthology of Working Class Writers.
---
What did you read this month?
Thanks for reading!
Love Zoë xx